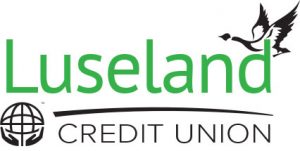 Are you ready for the next step of your career? Do you have the desire to help members and staff succeed personally and financially? Do you have a lending background? Luseland Credit Union is seeking a motivated leader to join our lending team either as a Loans Manager or Loans Officer (position based on qualifications).
THE POSITION – Loans Manager
Reporting to the General Manager, the Loans Manager will:
Collaborate in the development of corporate strategies, policies and risk management plans;
Manage, monitor and grow the credit union's loan portfolio, proactively working to retain and expand member relationships;
Ensure that all lending activities are in compliance with relevant legislation and regulations;
Provide coaching, inspiration and leadership to a high performance team delivering quality member service and duty of care;
Provide lending services to current and potential members including recognizing their needs in order to promote and cross-sell LCU products;
Promote Luseland Credit Union and maintain active involvement in the community
​QUALIFICATIONS
This position requires:
5+ years of lending experience within the industry
Background in Finance (B. Comm or equivalent is preferred)
Knowledge and experience in resolving complex lending issues related to serving agricultural and/or commercial members
Experience working with banking applications
Management experience would be considered an asset
The incumbent will also have a thorough understanding of the credit union system including operations, principles and values
Flexibility within requirements may be provided to the right candidate
THE POSITION – Loans Officer
Reporting to the General Manager, the Loans Officer will:
Provide lending services to current members and potential members and administer and control an assigned portion of the loans portfolio;
Recognize member needs and promote and cross-sell credit union lending and deposit services; and
Ensure all loan activities comply with relevant legislation, regulations, policies and procedures.
QUALIFICATIONS
This position requires:
Attention to detail
Strong leadership and communication skills;
Working knowledge of credit union products and services;
Desire and ability to be a team leader
One-year of post-secondary training plus four to five years of job related experience or an equivalent combination of education and experience; or two to four years of relevant post-secondary training.
COMPENSATION
Salary will be negotiated based on education and experience. Luseland Credit Union offers a fully paid benefits package, including 7.5% pension matching, variable pay structure, and an employee loan/deposit program.
ABOUT OUR CREDIT UNION
Luseland Credit Union has been a proud leader in the community for more than 50 years. Every year we provide support to various local projects and organizations in the form of volunteer time and donations.
From a single office, we serve a membership of more than 1640 and manage assets over $151 million with a loan portfolio of over $100 million. We position ourselves as fast followers and offer most of the same digital banking products as the large institutions, but with a greater focus on service. We opened our new building in late 2017 and it has allowed us to continue to grow our business and positioned LCU well to serve our membership long into the future.
Luseland Credit Union is growth and team-focused. We are committed to providing exceptional customer service and to being accountable to every member we serve.
If your goals and experience match our requirements, we invite you to submit your application by Friday, April 9, 2021.
Adam Franko, General Manager
Luseland Credit Union
PO Box 518
Luseland SK S0L 2A0
F: 306-372-4446
E: adam.franko@luselandcu.com