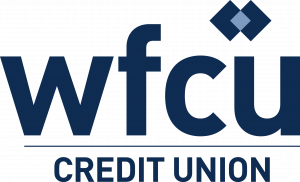 An exciting and immediate career opportunity is currently available at WFCU Credit Union for a:
DIRECTOR, TREASURY
As the Director, Treasury, you will play a key role by focusing on the planning and management of currencies, interest rate, and foreign exchange exposures.  You will work with the treasury & finance team and stakeholders to ensure cash management, balance sheet, and profitability metrics are being optimized. In addition, the Director will manage market-based trades for hedging interest rate risk, manage credit union investments and liquidity portfolios, and oversee liquidity and margin enhancement strategies.
 In summary, the Director, Treasury will:
Oversee the Asset Liability Management (ALM) and Financial Planning and Analysis (FP&A) functions within Treasury, making proactive recommendations for departmental improvement.
Review and submit monthly reports and analysis for submission to the Asset Liability Committee (ALCO).
Direct and oversee the Credit Union's securitization strategy and other sources of funding as applicable.
Oversee the analysis and forecasting of interest margin, interest rate risk, and liquidity risk by working with analysts and colleagues to distill key price and growth assumptions.
Prepare in-depth analysis and reporting for executive management with regards to liquidity metrics performance vs forecast.
Develop the annual budget for interest margin and a monthly liquidity forecast reporting on position and ratios.
Collaborate effectively with colleagues and executive management to ensure ALM metrics and profitability targets are being met.
Remain abreast of regulations applicable to the Credit Union and Treasury department
Accurately prepare short- and long-range forecasts of the balance sheet, considering concepts and strategies discussed at senior management committees.
Execute market-based trades for hedging interest rate risk including bond forwards and interest rate swaps.
Regularly review and update structural, liquidity, and market risk management policies and procedures as they relate to cash and investment management.
Any other duties as assigned.
The "must-have" skills and qualifications that we're looking for are:
The successful candidate must be certified with a related professional designation (CFA, CPA, CA) with a minimum of five years of experience in finance within a treasury role.
Strong analytical and problem-solving skills are critical.
The applicant must be well-organized with a refined attention to detail.
The successful applicant will demonstrate excellent proficiency in the MS Office suite of applications, and have the technological flexibility to learn and utilize new software applications unique to the organization.
The ability to thrive in an environment that requires a high degree of multi-tasking and strong time management skills.
If you feel you're a great fit, let us know why!
We appreciate the interest of all applicants, however, only those candidates selected for an interview will be contacted. Applications may be sent to the attention of:
Elliott Duda
Recruitment Lead – WFCU Credit Union
3000 Marentette Avenue, Windsor, Ontario N8X 4G2
careers@wfcu.ca
WFCU Credit Union will accommodate the needs of candidates with disabilities through our recruitment process as we are made aware of these requests.  The accommodation will be based on the individual needs of the job candidate.
About WFCU Credit Union
For the third consecutive year, WFCU Credit Union has been certified as a Great Place to Work® and named to the Best Workplaces in Canada™ list for businesses with 100-999 employees.  It's an exciting time to join our team.  To find out more, apply today!
WFCU Credit Union is recognized as one of the leading, progressive financial organizations in Southwestern Ontario. Our team is committed to providing our members with a high level of service while making our community the best place to live and work. As a member of our team, you'll have the opportunity to work in a positive, goal driven and professional environment. You'll experience the unmatched employment philosophy of an organization that is committed to opportunities for professional and self-development, employee wellness, competitive compensation and a culture of celebration!